Professor of Philosophy
Headshot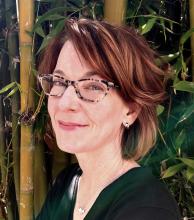 listing_-_brie_cropped_2017_1.jpg
Brie Gertler is Commonwealth Professor in the Corcoran Department of Philosophy at the University of Virginia, and she currently serves as Acting Dean of the University's College and Graduate School of Arts & Sciences.
Prior to serving as acting dean, Gertler held the position of interim associate dean for the College; before that, she was chair of the Philosophy Department. As interim associate dean, she worked closely with Buckner W. Clay Dean of Arts & Sciences, Ian Baucom, to advance the College's most important projects, including its graduate education initiatives, the Democracy Initiative, and undergraduate curriculum reform.
In her research, Gertler explores the topics of self-knowledge; the nature of the connection between the mind and the body; and the nature of the self, focusing on longstanding philosophical controversies about whether thoughts are wholly located within the subject or instead depend on external factors.  Her latest book Self-Knowledge, part of Routledge's New Problems in Philosophy Series, provides a comprehensive framework for understanding the metaphysics and epistemology of self-knowledge.  Her work has also appeared in Analysis, Mind, Noûs, Philosophical Studies, and Philosophy and Phenomenological Research, and she is co-editor of Arguing About the Mind (Routledge 2007).
Before coming to the University of Virginia in 2004, Gertler held the position of associate professor at the University of Wisconsin–Madison, and the position of assistant professor at the College of William & Mary.  And since 2017, she has served as an editor for Noûs, one of the leading academic journals devoted to the study of philosophy and its history.
Gertler earned her Ph.D. in philosophy from Brown University, an M.A. in philosophy from the University of Pennsylvania, and a B.A. in philosophy from Swarthmore College.