A Love of Learning: '23 Humanities Grads Carving New Paths
The College's liberal arts and sciences curriculum provides students the fundamental skills, knowledge and critical habits of mind needed to flourish and lead in a broad spectrum of careers and vocations after graduation. It also remains rooted in the humanities and a foundational belief in the value of learning the fundamental truths and knowledge found in their core disciplines: languages and literatures, the arts, history and philosophy.
Many of the most distinguished graduates from the College and Graduate School of Arts & Sciences come from the Department of Classics, the Art History program, the Department of English, the Department of Religious Studies and other celebrated humanities departments. While they are drawn to these majors in many cases because of their love of learning these subjects, many of these undergraduate and graduate students also find paths to professional fulfilment within the humanities.
Meet some of the most distinguished graduating students in UVA's Class of 2023 from the College and Graduate School's humanities departments and programs.
Abena Sekum Appiah-Ofori, Religious Studies/Global Development Studies
Born in Ghana, Abena Sekum Appiah-Ofori immigrated to the United States with her family in 2008 at the age of 6. The cultural adjustments that came with growing up in the rural, predominantly white community of Orange County, Va., led her to investigate in college how other young adults navigated that same transition as "1.5 generation" immigrants, a term used to describe people who arrived in the United States as children and adolescents.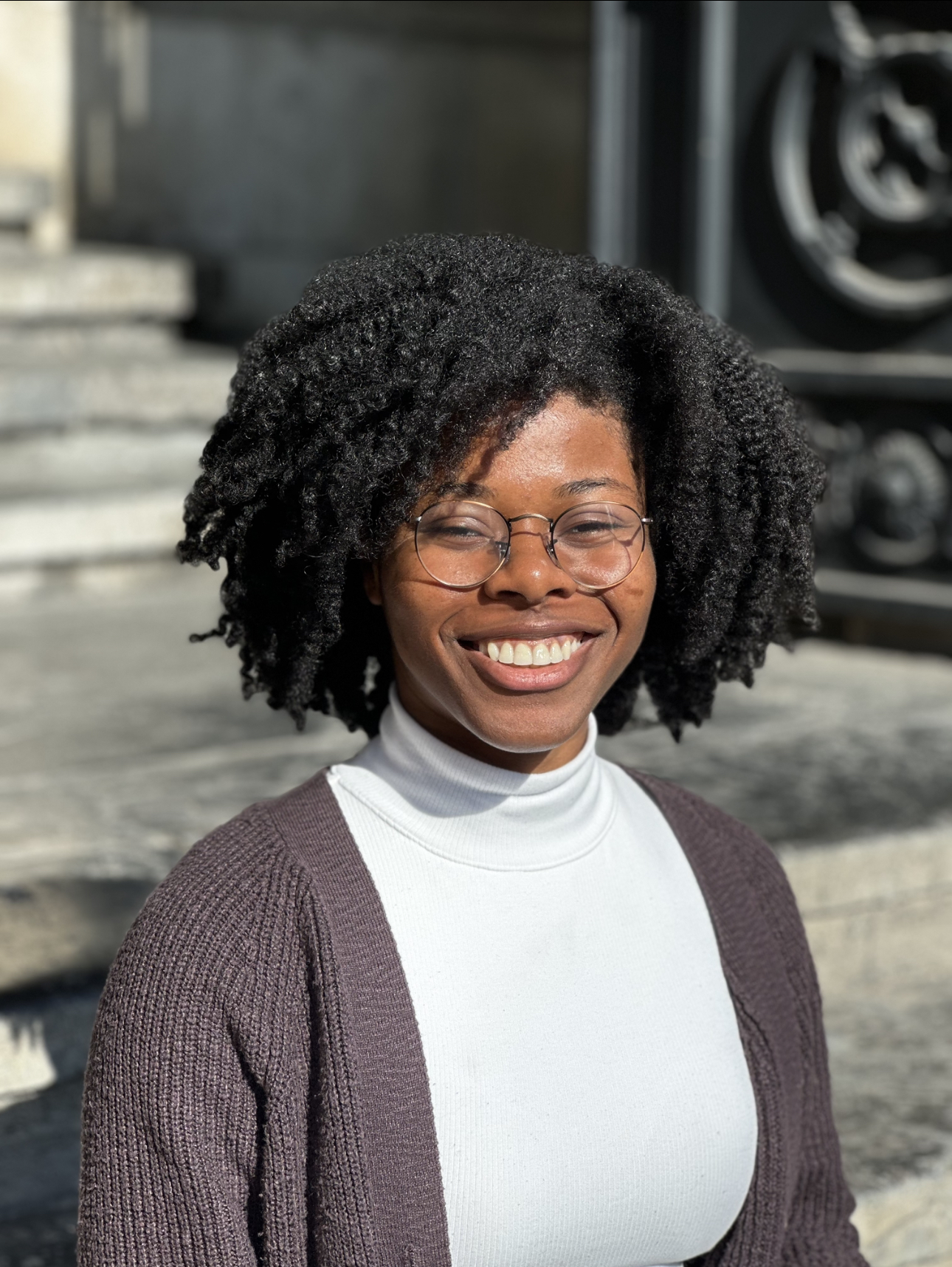 Abena Sekum Appiah-Ofori produced a documentary on the immigrant experiences of three UVA classmates.
For her capstone project for the College's "Ideals and Injustices" Forums curriculum, a series of courses focused on the ideals that have shaped democracies around the world and the realities of injustices that have accompanied them, Appiah-Ofori interviewed three UVA students about their experiences adjusting to life in the United States after immigrating with their families from Nigeria, Ethiopia and Ghana. The interviews were the foundation of a 22-minute documentary film that shared the difficulties some of the interview subjects experienced assimilating or confronting xenophobia, as well as the cultural and family values that propelled them to be resilient and succeed.
"One thing they all had in common was their parents who stressed that education was incredibly important to moving up in society and having a successful life. Because of that, they all ended up at UVA, and they all work really hard," Appiah-Ofori said.
Appiah-Ofori came to UVA as a first year imprinted with those same values, and she initially set out to major in computer science. She found herself drawn, however, to the Department of Religious Studies as an opportunity to learn more about her African heritage and Africana religions after taking what she calls a "life-changing" course titled "African Philosophy, Thought and Rationality." She added a second major in global development studies and found a new focus in researching how race and religion affect how people live.
One of her most rewarding experiences on Grounds outside the classroom, Appiah-Ofori said, came in her work with the University's History of Enslaved African American Laborers project to organize tours about enslaved laborers' contributions on Grounds. She also went on to serve as an Undergraduate Department Fellow, advising other undergraduate students considering majoring in religious studies while also interning with the Virginia Interfaith Center for Public Policy, reviewing new U.S. Dept. of Labor structures as part of an effort to explain changes in those policies to documented and undocumented immigrant workers.
In her four years at UVA, Appiah-Ofori has leaped at numerous opportunities to study overseas. She spent last summer in Spain in the UVA in Valencia program. Before that, she traveled to Germany in March of last year as part of a Heinrich Böll Foundation Study Tour examining the different ways Germany and the United States approach and mark — through public sites and other means — difficult historical chapters such as the U.S. Confederacy and the Holocaust.
Appiah-Ofori spent much of this last semester, before arriving back on Grounds in time for Final Exercises, as an exchange student in a School of International Training program. Based in Bilbao, Spain, she spent the spring traveling in Europe to study Basque, Catalonian and Scottish independence movements, as well as the European Union's legal and policy institutions related to sovereignty and citizenship issues.
She will return to Germany after graduating for a fellowship funded by the U.S. Department of State and the German Bundestag. The Congress-Bundestag Youth Exchange for Young Professionals annually invites 75 young professionals from the U.S. and Germany to spend a year in each other's countries as part of a cultural immersion program. Interested in working within the field of immigration resettlement, Appiah-Ofori said she's eager to return to Germany, given its experience as one of the most significant European hubs of immigration. During the study phase of the fellowship, she intends to take courses at a German university that specializes in immigration and refugee studies.
"I'm interested in studying in Germany, particularly because the country is a leader in equitable immigration policies and attentive resettlement of refugees," she said. Not surprisingly, she already has a plan to complement her coursework with applicable work in the field. "I'll also be looking into volunteer opportunities with organizations that work on immigration issues, such as refugee resettlement agencies or advocacy groups. Once I move on to the internship phase, I intend to gain hands-on experience in the field by interning with a German organization focused on immigration and refugee issues."
Creighton Coleman, Ph.D. in Religious Studies
At one point, while completing a bachelor's degree in political science at Wichita State University, Creighton Coleman envisioned a career as a lawyer. Instead, after completing a master's in Christian apologetics, he served several years as an Assemblies of God pastor. Eventually, though, Coleman found his true calling as a teacher and researcher of the Pentecostal faith, one of the fastest-growing religious movements in the world, and its role in the contemporary political landscape.
Completing his Ph.D. in religious studies this spring, Coleman will continue at the College and Graduate School of Arts & Sciences as the Jefferson Scholars Foundation's Elis Olsson Memorial Foundation Fellow, teaching an Engagements seminar for incoming undergraduates. He will carve out time to rework his dissertation into a book in the hopes of securing a publishing contract, but Coleman said he is eager to continue working with students on Grounds.
"I do love teaching. I think if I didn't get to work with students, I would probably pull my hair out," he joked. "It's one of the more life-giving and grounding parts of the gig. With that said, I also really enjoy research and writing. I care about and believe in the topics that I talk and write about. I think I have something to offer on what I believe is an important topic."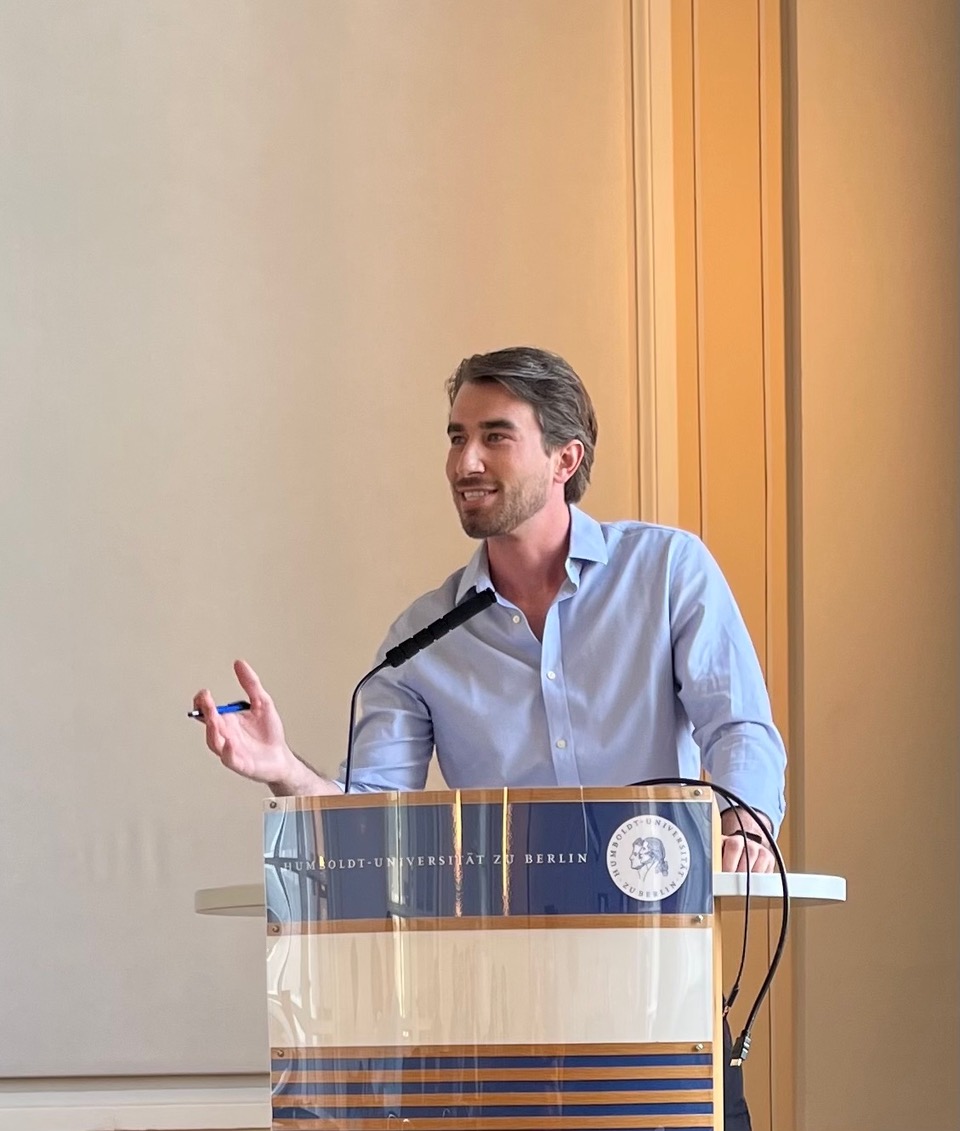 Coleman said he values his formative Christian faith experiences in Pentecostal faith communities, but he also recognizes the tensions between some of the prejudices he experienced or witnessed within those communities and some of his more progressive leanings. His dissertation focuses on the political theology of Pentecostalism and draws on first-hand interviews and archival resources to examine two case studies — Nigerian Pentecostalism and white Pentecostalism in the United States. In his dissertation, titled "From Contempt to Encounter," Coleman argues that for Pentecostals contempt is a prevalent, dangerous and unnecessary response to difference.
His work engages with Pentecostal theology to articulate one plausible alternative to Pentecostal contempt, a reflection of his own investment in Pentecostal communities and the potential shape global Pentecostalism may come to take.
"Graduate study for me became a way to work out that tension, and that is very much what my dissertation is doing," he explained. "I don't want to abandon those experiences. I still hold them very dear. I learned to love in these communities. I learned to love God in these communities, but I also experienced some of the most … I guess you could say unveiled or unhidden racism in some of these communities. So, working out that tension, I'm exploring ways to think about Pentecostalism that does not draw on contempt."
Assoc. Prof. Nichole Flores, who worked with Coleman in the Department of Religious Studies, called him one of the finest students she has had the opportunity to work with in her career. Flores said his research is driven by a deep appreciation for the role that the Pentecostal movement plays in our contemporary political landscape and the urgent need for citizens and participants in public life to understand its dynamics.
"At the same time, Creighton's work is inspired by the possibility for constructive engagement with this movement — and religion more broadly — toward a more diverse and participatory democratic life, both in the United States and beyond," Flores said. "He is also an exceptional teacher with remarkable 'podium presence.' Creighton combines academic rigor, rhetorical clarity and personal approachability toward engaging many different types of students. I am excited to see how he will contribute to the Engagements curriculum in the coming years."
Some of Coleman's fondest teaching memories at UVA come from his work as a graduate assistant teaching three summers in the University's former Summer Transition Program, which offered academic mentoring to incoming students identified as needing additional support before starting college.
"The experience gave me a lot of empathy and insight into the unique experiences and backgrounds that everyone brings with them to college. That was really formational for me in terms of how I teach," Coleman said. "Teaching has theological implications for me. Grace abounds, and I want to be able to have that for my students. I want to be able to provide that type of classroom for them."
For this fall, Coleman is designing an Engagements seminar titled "God Told Me To," where students will examine historical examples of people claiming divine inspiration for their political acts. "We will cover conscientious objection, Nat Turner, John Brown, those types of examples," he said. "And then, as students, they will be asked to contemplate what it mean to live well with people who are making claims that may appear extreme or radically incoherent, to us at least."
Annika Reynolds, Classics
Before transferring to the UVA in the fall of 2020, Annika Reynolds studied in Rome as part of a Loyola University Chicago first-year study abroad program. That year abroad was cut short by the pandemic, but Reynolds made the most of her three years in Charlottesville, completing majors in classics and art history, as well as minors in Italian and anthropology.
Eager to explore overlapping areas of interest in her two majors, the Chicago native returned to Italy last summer for an intensive Italian language program in Perugia and spent additional time in Caesarea, Israel, working on a coastal archaeological project. Both trips were funded by traveling fellowships from the College's Departments of Classics and Art and the Department of Anthropology's archaeology program.
All these experiences and interests are reflected in the thesis she completed for the Classics' Distinguished Major Program. Her original idea was to combine her two majors by comparing the relationship between ancient textual descriptions of Roman villas and archeological evidence for the display of art. Under the advisement of her DMP advisor, Basil L. Gildersleeve Professor of Classics Tony Corbeill, she decided to explore in her thesis how major Roman authors such as Horace, Seneca and Pliny describe the ways in which a villa's architecture — in particular its windows and doors — act to make views of external nature a parallel to the other visual arts, with the aim of encouraging philosophical contemplation and discussion.
"People ask, what am I going to do with a Classics major? But that's never bothered me, because I want to study what I love, and I'm grateful that I've been able to do that," said Reynolds, who will be in Florence, Italy, next year studying Renaissance art as she completes a master's degree in art history from Syracuse University. "You learn to look for details and look for the beauty in small things. I think combining the Classics, the ability to decipher these ancient texts in their original languages, with the study of art history and archaeology, is just a way to understand the totality of things. Being able to read the literature in its original language and combine that with an understanding of the art from that time, you get a really rich picture of that world."
Among her numerous prizes and recognition for her academic work, Reynolds received the Department of Classics' Anne Marye Owen Prize for Distinguished Work in Elementary Greek and an award for "Outstanding Accomplishment in Classical Studies" from The Classical Association of the Middle West and South.
Reynolds said the opportunity to major in academic departments that offer a variety of smaller seminars with lower student counts allowed her and her classmates to get to know her faculty really well. And those faculty, in turn, encouraged her to dive into her areas of interest and helped her find funding and internship opportunities.
"I was fortunate to have my parents' support to study these things, and I was equally fortunate to have these relationships at UVA with professors who also encouraged me," Reynolds said. "The liberal arts are underappreciated in some ways, but they provide you with a love for learning for the sake of learning."
Megan Sullivan, Classics
Classics majors tend to maintain a low profile at UVA, but Megan Sullivan gained a bit of celebrity last year, both on and off Grounds. Fans of "Jeopardy!" likely remember her run last year to the semifinals of the popular TV game show's National College Championship tournament that aired in February 2022.
As she advanced through the ultra-competitive tournament, Sullivan had fellow students coming up to her at Runk Dining Hall and asking to take selfies with her. In class, her professors added her photo to PowerPoint slides and offered her encouragement and congratulations.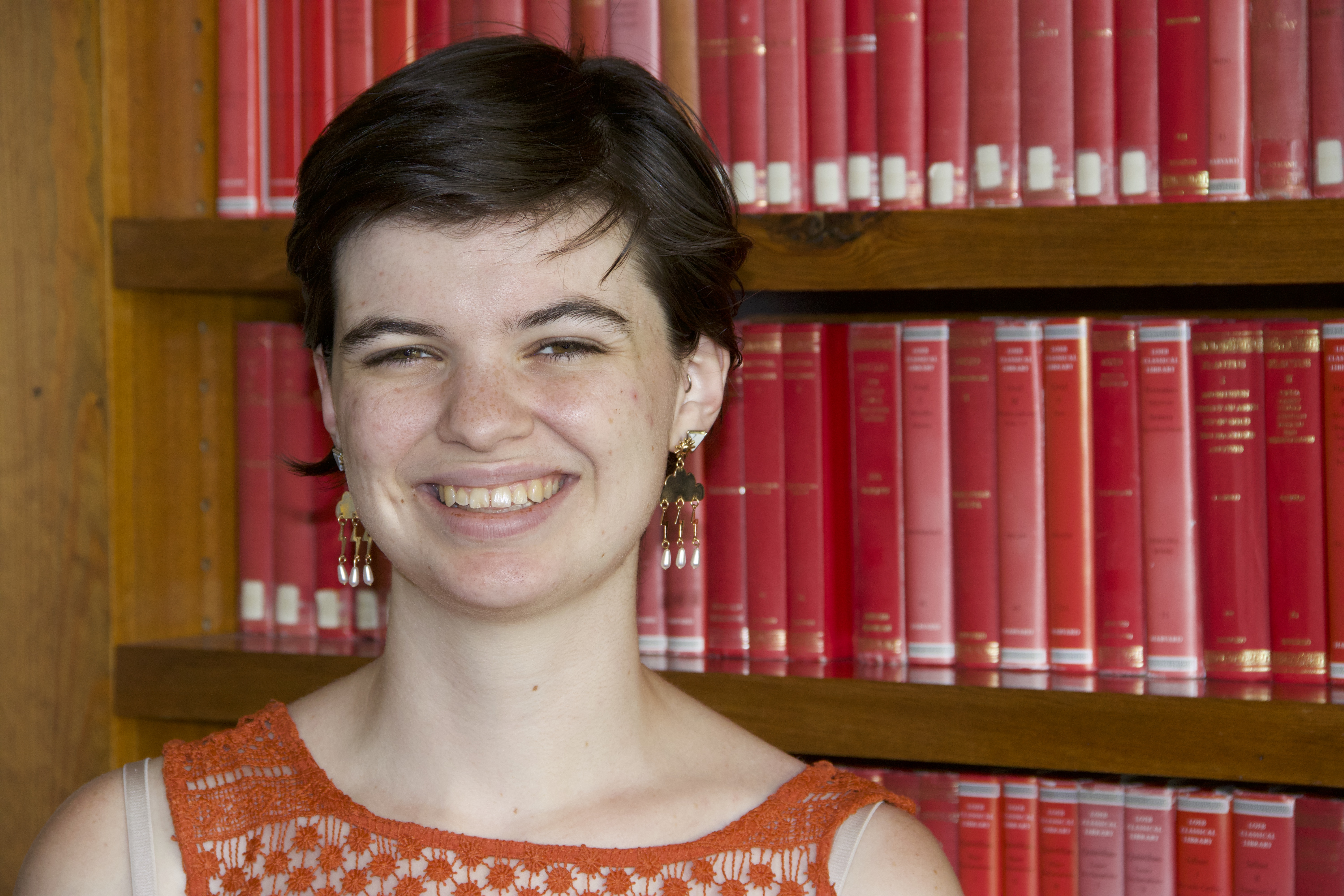 "People would come up to me and say, 'My mom saw you on 'Jeopardy!' or 'My grandmom saw you on 'Jeopardy!' It's always the moms and grandmoms who are big fans," Sullivan joked.
Not surprisingly, the Fairfax County native credits her studies of Latin and Greek with preparing her for her time in the national spotlight, competing against 35 other college students from across the country. She started high school thinking she would like to be a political journalist, but after her Latin teacher persuaded her to accept a spot in the Virginia Governor's Latin Academy, she quickly revised her early career plan and decided she wanted to teach Latin after college. After sitting in on a class taught by Classics Professor Classics Andrej Petrovic while visiting UVA for an admission tour, she decided that she had found her home for the next four years.
Sullivan said she waited all of three weeks during her first semester on Grounds before formally declaring as a Classics major.
"The idea that I can look at something that's thousands of years old and just read that in the original language, without the mediation of a translation, and directly experience it, it's incredible. There's nothing like it," said Sullivan, who will attend the University of Kentucky to pursue a master's in Classics in preparation for a career teaching Latin. "It's so magical to be able to read something really old and connect with ancient people and people throughout all of history because Latin as a language has been in continual usage for millennia. I think that's so beautiful."
As president of the UVA Classics Club, Sullivan revived an organization that had fallen dormant during the pandemic. The revived club, under her leadership, planned a "Classics Day" for visiting high-school students, with presentations from the Department of Classics faculty. She earned a Certificate of Outstanding Accomplishment in Classical Studies last year from the Department of Classics, which had previously honored her with the Anne Marye Owen Prize in Latin in recognition of her outstanding work in 3000-level Latin coursework as a first-year student.
A three-year member of the Eta Sigma Phi collegiate honor society for the study of Classics, Sullivan returned to the Governor's Latin Academy last summer, this time as a supervising instructor for the high school students sitting where she had been only a few years earlier.
"It was cool, after being so shaped by that experience in high school to then get to be one of the people in charge of the Governor's School," she said. "It was a make-or-break experience for me in terms of my plans to teach high school Latin, because if I hated it, that dream is over. But I loved it. It was the best experience one could get working with high schoolers because they're all very gifted and motivated."
For the more skeptical students who may be less eager to learn Latin and Greek, Sullivan said the Classics are not just about reading "stuffy stuff about ancient wars" in an ancient language. "Want to learn about ancient cults? Everyone gather round!" she imagined saying to future classes. "People are often shocked at the amount of graphic, gory and sexual stuff I'm reading in ancient Greek and Latin."
Eva Surovell, English/French
Looking for extracurricular opportunities to write, Eva Surovell joined The Cavalier Daily staff her first semester as a sportswriter, although she readily admits she doesn't follow sports or spend much time thinking about them.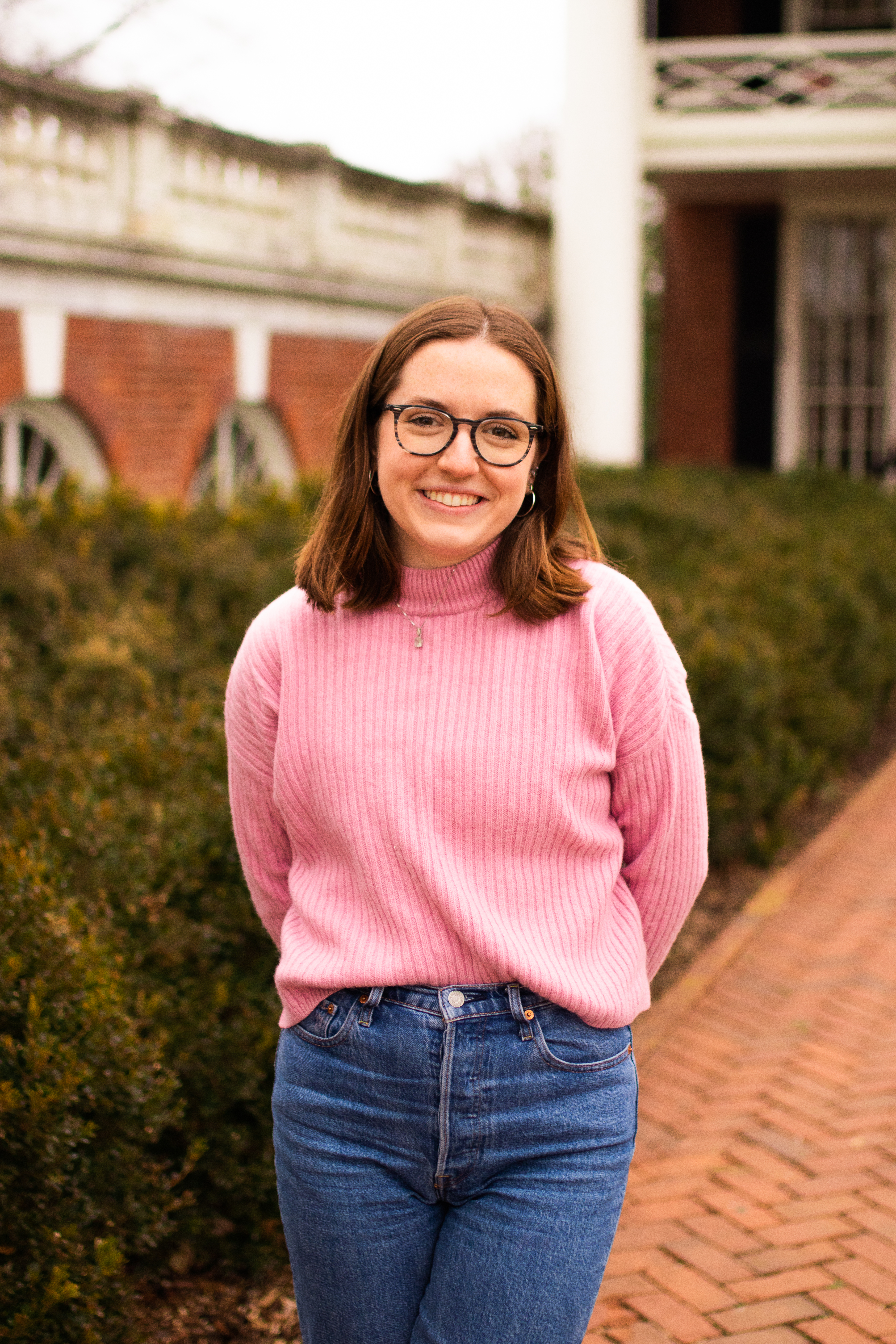 Breaking down game performances of UVA's athletic teams and transcribing coaches' postgame comments didn't hold much interest for her. However, she quickly carved a niche writing off-the-field-of-play features on UVA's mascot and covering the looming debate over college athletes' ability to accept benefits for use of their name, image and likeness and the financial fallout of the pandemic cancellation of the 2020 NCAA basketball tournament. From there, it was a quick rise in the leadership of the University's student-run newspaper for Surovell, who found herself working 55-60 hours a week managing daily news budgets and line-editing stories as editor-in-chief her fourth year in and around her academic course load double majoring in English and French.
As editor-in-chief, Surovell oversaw an investigative series of articles on the Honor Committee and covered the student body vote transforming the Honor system from a single-sanction penalty of expulsion for honor violations to one including the flexibility of multiple sanction options.
"That three-part investigative series was really meaningful to me as someone who cares a lot about student self-governance at UVA," said Surovell, who also was the by-lined author of The Cavalier Daily's article last August recounting recently appointed Board of Visitor member Bert Ellis's role as a UVA student in the mid-1970s inviting a controversial eugenics supporter to participate in a debate on Grounds and his efforts to deny a request by the Gay Student Union to co-sponsor an event featuring a pioneering gay rights activist in 1975.
The Washington Post and other prominent media outlets covering UVA often follow up on these stories, and others reported first by The Cavalier Daily. Surovell is equally proud of the student newspaper's work commemorating the fifth anniversary of the deadly "Unite the Right" rally with a series of articles and the redesign and launch of its popular "Notes from Newcomb" online newsletter.
"It feels like a fever dream now," said Surovell, who grew up in Mount Vernon, Va. "When my friends and I who worked on the paper get together these days, we kind of laugh and joke, 'how did we do that?'"
Surovell's commitment to the newspaper ramped up after the pandemic led the University to move classes entirely online after spring break of her spring semester first year. The Cavalier Daily's news team was scrambling to continue publishing online, and Surovell and the other members of the news team worked remotely from their homes.
"My mindset was always to adapt and to never be pessimistic about it. Just try to be grateful for what I did have and continue to have," she said. "In order to stay connected with UVA, I had to throw myself into whatever I could at that time, and my one lifeline to UVA at that time was the newspaper. So, that made sense for me to write as much as I could about the pandemic and its impact on the University."
Even when The Cavalier Daily took on difficult topics that obligated it to pose difficult questions for University leadership, Surovell said she relished the opportunities to maintain lines of communication.
"I remember telling President Jim Ryan during a preliminary meeting when I became editor, about the time we first met, is that we might disagree on certain issues, but when it comes to butting heads, I think at the end of the day, everyone wants to make this place a better place. That was the foundation for how I approached my work with The Cav Daily."
Despite her hectic newspaper schedule, Surovell was able to study abroad last summer in Lyon, France. As an English major, she joked that she also became "a Shakespeare nerd."
"That was a nice distraction. Spending an hour and a half parsing out Old English was a nice break from doing line edits on newspaper articles," she said.
As an extrovert, Surovell relished the opportunity to live on the Lawn in her fourth year and to engage with tourists and other passersby peeking into her room. Her immediate plans after graduation are undetermined, but she has not ruled out law school.
"The one thing I know is I can write, and I can communicate. Those are both important to me, finding time each day to read and write, so whether that's in my future job or in my personal life, I hope to continue those in my life."