Spanish Professor Wins NSF Grant to Help Preserve Endangered Mayan Languages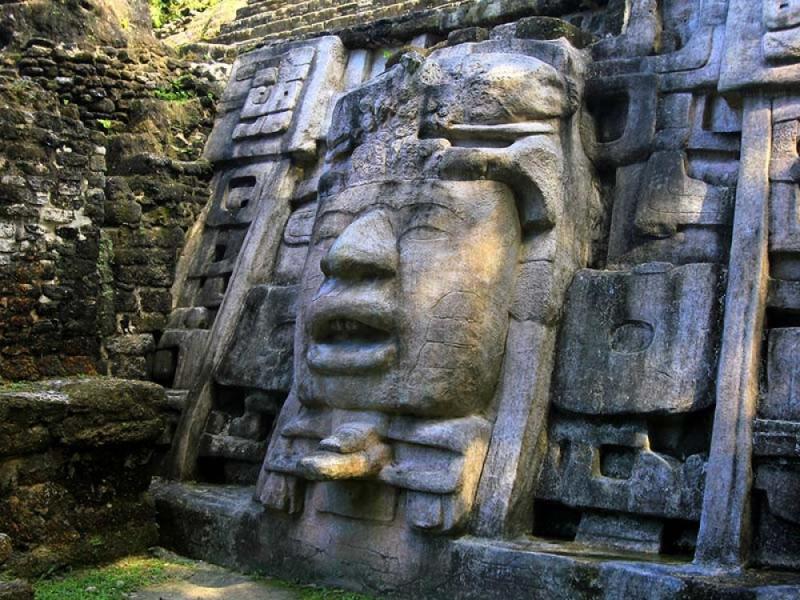 It's not out of the ordinary for a University of Virginia faculty member to win a grant from the National Science Foundation, unless you're a professor of Spanish. This fall, however, Allison Bigelow, an associate professor in the College and Graduate School of Arts & Sciences' Department of Spanish, Italian and Portuguese, and an unusual team of scholars have won a grant funded by the NSF and the National Endowment for the Humanities. The $250,000 Dynamic Language Infrastructure – Documenting Endangered Languages award will help finance a joint project with Associate Professor Rafael Alvarado of UVA's School of Data Sciences that aims to advance scientific and scholarly knowledge concerning endangered human languages. The grant will help Bigelow's efforts to preserve the endangered Mayan K'iche' and Yukatek languages and the unique cultural perspectives that they make possible.
According to the Endangered Languages Project, which supports language preservation and documentation around the world, more than 40% of the world's languages are in danger of extinction. Approximately 28 of those are Mayan languages that are still spoken today, and all of them are facing some level of endangerment from forces such as migration, persecution of native speakers, economic pressures that prioritize languages like English and Spanish, and other factors that pull people away from their native tongues.
Typically, older speakers pass these languages down to younger generations, but as the elderly are being hit hardest by the COVID-19 pandemic, the rate at which endangered languages are disappearing could be accelerating.
"Language preservation and documentation was important before, but it has a new urgency," Bigelow said. "The communities that we work with have been hit especially hard during COVID, and it has disproportionately taken out elders, or the holders of language and stories, and so to the extent that there is an ethical urgency to preserve the language and to make the newest generation of speakers feel connected to it, that's the importance of our work, and that's why we really need to be doing it now."
The loss of language is loss of knowledge, Bigelow added.
"There are important forms of botanical knowledge, herbal medicine, agricultural practices, and there are historical concepts that are embedded in the language," she said. "The loss of language radiates through all sectors of society."
In an effort to spark interest in the K'iche' language, especially among younger generations, Bigelow, Alvarado and a team of Indigenous scholars from Guatemala and Mexico, as well as undergraduate and graduate students from UVA, are building a digital collection that will host multiple versions of the Popol Wuj, a text recounting the mythology and history of a branch of one of the Mayan cultures who inhabit parts of Central America. Each text in the collection links to a relational database of 880 Mesoamerican cultural topics, built by Alvarado using research by students and faculty collaborators.
The text is the longest and most complete document to survive the conquest of the region by the Spanish in the 15th century, and it is an important link to understanding the unique cultural characteristics of the Mayan people prior to the colonizing influences of the Europeans. The goal is to provide a shared, online resource for education, research and public engagement.
However, instead of simply providing a facsimile of the document, the project will allow users to interact with the text, compare translations and explore an encyclopedic collection of additional information about the mythology contained in the Popol Wuj. Additionally, Maya scholars in Guatemala are developing a scholarly critical edition with footnotes that teachers can use in classrooms, and Indigenous researchers in Mexico are making a series of 5-minute videos using traditional Maya iconography inspired by modern anime-style superheroes and Yukatek narration to encourage young people to use the language and reconnect with Maya culture.
Coding an Ancient Text
A central component of the project is building an online site for the content that will immerse students in the text of the Popol Wuj, its language and its history. Alvarado, a digital humanist with 20 years of experience in Mesoamerican Studies and systems engineering, is working with graduate and undergraduate students from the Spanish department and from the computer sciences to design the site in a way that allows collaborators to expand and improve it over time. They encode content for the site using the Text Encoding Initiative, or TEI, a set of text-markup standards similar to HTML that is used for the humanities, social sciences and linguistics. TEI offers the team a wider array of content types, including poetic structures such as lines and stanzas, that will contribute to a more comprehensive understanding of the many translations and interpretations of the Popol Wuj.
"The idea is to create a standard, highly authentic encoding of text, plus the encyclopedia. But in addition to that, what we want to do is add new translations of the Popol Wuj and create a mapping between them," Alvarado said.
The goal, Alvarado explained, is to create a document that captures a variety of translations and critical perspectives on the Popol Wuj. That would allow students and scholars insight into the construction of the site itself – one of the objectives of open-source software and open access scholarship – and offer a window into the complexity of the decisions scholars make in translating and interpreting documents like the Popol Wuj.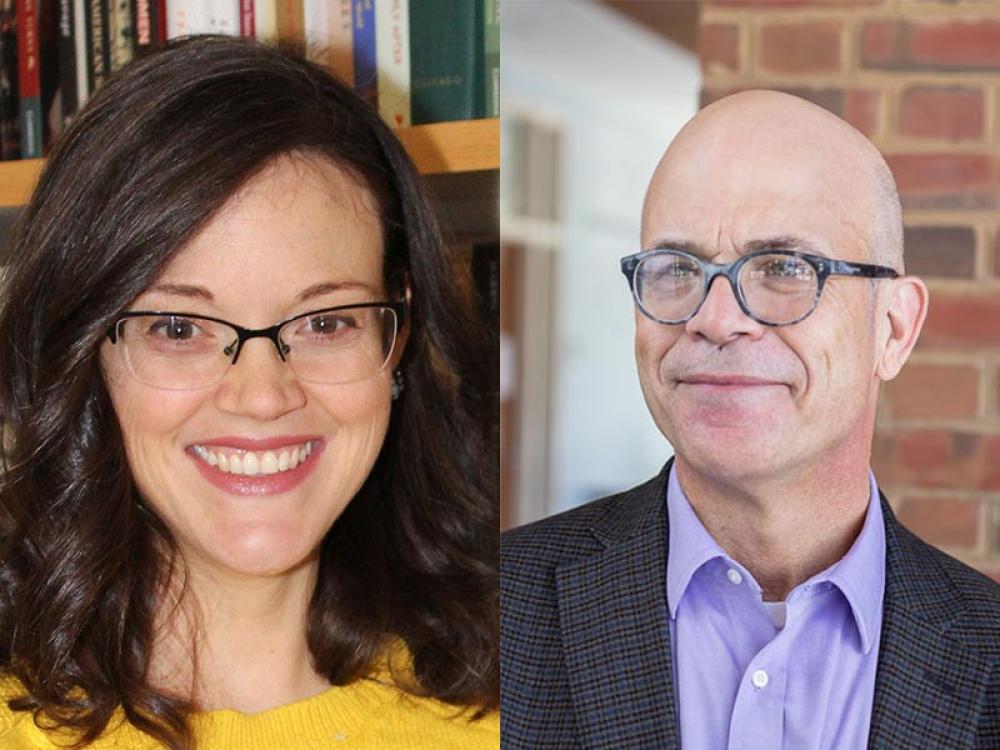 "The structural goal that I have is to build the architecture and to enable people to add to this," Alvarado said. "Right now we have contributors from Guatemala and Mexico who are creating different editions of the Popol Wuj; one's being created for children, another one is being created in K'iche', the original language. We also have contributions from students who are making really interesting interpretive contributions that are being put into the database and mapped onto the text."
"This work is unique in that it has been developed in collaboration with Indigenous scholars in Mexico and Guatemala with an eye towards community engagement and to nurturing future generations of language learners and wisdom holders," said Samuel Amago, chair of UVA's Department of Spanish, Italian, and Portuguese. "We are excited about the opportunities that the NSF grant will open with data science, Indigenous Studies, bilingual and intercultural education for Maya youth, and community-engaged research. The project is a powerful example of the Department's real commitment to questions of diversity, equity, inclusion and community partnerships. This goes to the core of who we are as a unit in terms of teaching and scholarship."
And for Alvarado, the project could be just the first step toward a new approach toward a new approach to language preservation.
"The idea is to do something that's generalizable, that's not just about the Maya but that provides a paradigmatic case for how one represents such texts [as the Popol Wuj] and produces a sustainable framework for doing so," Alvarado said.
The promise that new approach represents was also an important part of its appeal to an organization like the National Science Foundation.
"From anthropology to linguistics, NSF supports researchers in a variety of disciplines to conduct fundamental scientific work with Indigenous peoples and societies," said Tyler Kendall, program director for NSF's Dynamic Language Infrastructure program. "Research like the work Dr. Bigelow and Dr. Alvarado are undertaking is valuable because it centers on linguistics-related knowledge held exclusively by Indigenous peoples, while also providing wider access to that knowledge through an open, online portal. Projects like this are important for advancing the breadth and scope of language infrastructure resources available for researchers and educators."
New Horizons for the Humanities
The project also provides students with an opportunity to learn skills that they wouldn't normally encounter as students of Spanish or other languages. Winnie Pérez Martínez, a second year Ph.D. student in the Department of Spanish, Italian and Portuguese and one of several graduate students and undergraduates who work with Bigelow and Alvarado, uses a variety of web-development tools to help bring the Popol Wuj project to life.
Initially, she saw a Ph.D. as a path to a tenure-track teaching position in higher education. She had her doubts about the job market she expected to face, but the skills she's gained from working with Bigelow and Alvarado have opened up new horizons for her in programming, research and the digital humanities which are using technology to expand the boundaries of education beyond the geographical constraints of the classroom, the library or the campus.
"The humanities has been like the proverbial ivory tower," Pérez Martínez said, "but doing more public-facing projects using technologies that share the work that's going on in the humanities is going to make education more accessible for everyone."