Comprised of more than 12,100 students and over 750 faculty members, we believe a good liberal arts education must provide students with an extensive base of intellectual content and skills that enables them to explore ideas, evaluate evidence critically, draw reasoned conclusions, and communicate one's thoughts in a clear, coherent manner.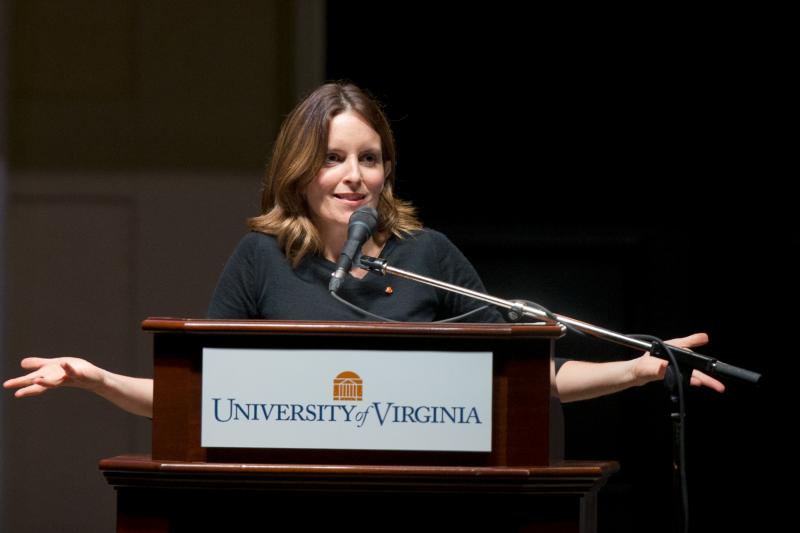 Tina Fey (Drama '92) returned to U.Va. in 2013
Dan Addison / University Communications
Such abilities are particularly important in a world in which knowledge and professions are changing rapidly, and the United States is increasingly part of a global social and economic network. A good liberal arts education thus demands not only rigor and depth, but also sufficient breadth to expose students to a wide range of subjects and methods of studying them.